╭━━   ━━━━━━━━━━━━━━━━━━━━   ━━╮
FunkyOne - Responsive  theme Website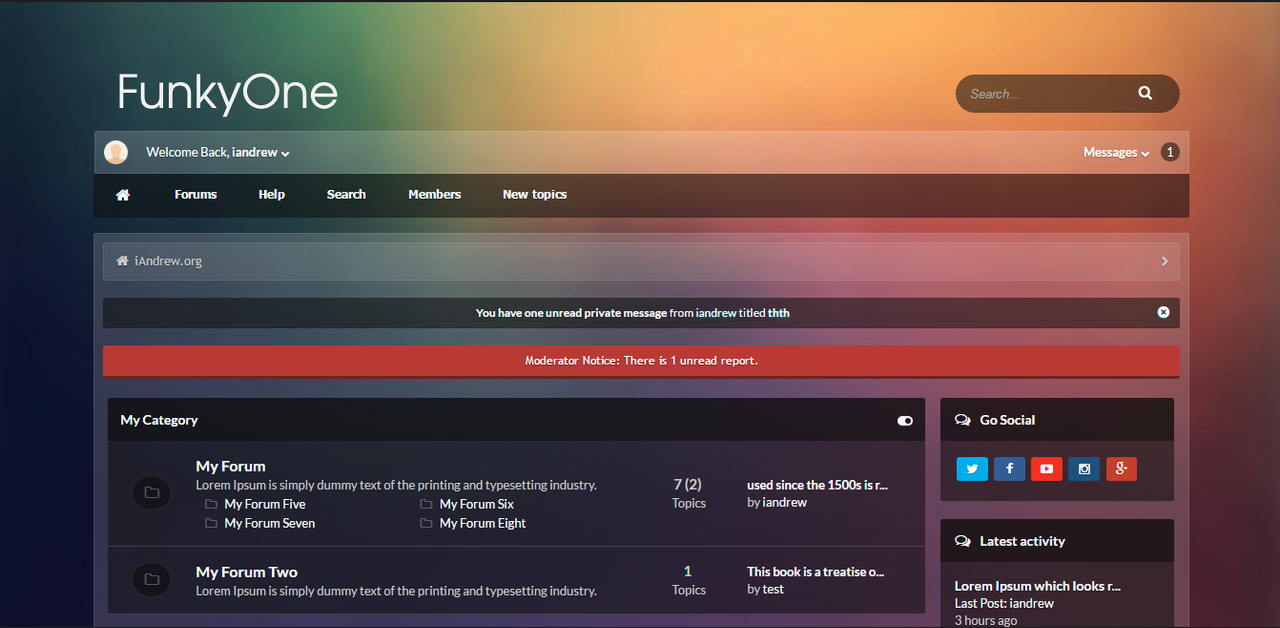 A transparent responsive MyBB 1.8.x theme. background can easily be changed to work for all niches and looks great.
Works on all your mobile / tablet and desktop devices and comes with the below.
jQuery width changer
Bootstrap 
FontAwesome icons 
Google fonts
Bootstrap/ MyBB dropdowns
Custom footer with menu links.
Social share thread and pages
Animate Guest message
Media queries for mobile / tablet use
Every major template has been modified
╰━━   ━━━━━━━━━━━━━━━━━━━━   ━━╯