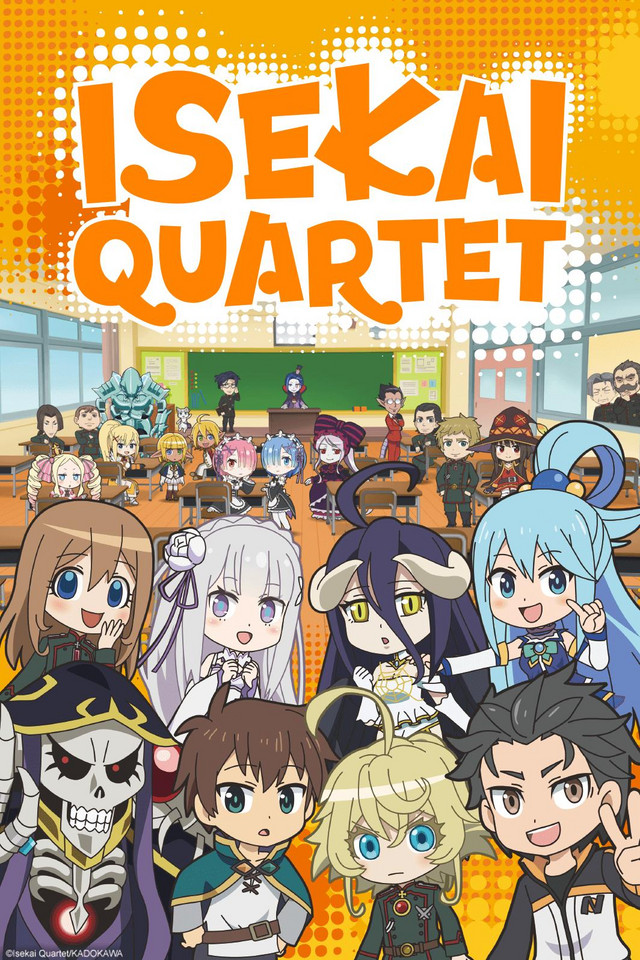 If you can get past the chibi art style and the fact this is a pure fanservice crossover series, there's a lot to enjoy here. Every character is written like themselves (and every VA has returned to reprise their role, both in the Japanese and English dub even). And it's just a lot of shenanigans of these characters being put into a school together. While it's definitely a comedy, it's also not too unserious. There's a grounding and developments between the characters and situation here that get fleshed out. This might not make it a laughs-per-minute type of show, but it does play into making the characters more interesting to watch interact with one another. And since each of the four animes crossovered here have notable characters with big personalities, that's a good thing.

Not everyone's going to like it; as this crossover is rather shameless it might make some roll their eyes at this, and if you happen to only like one or two of the shows and actively loathe the others you may not appreciate aspects of this show since it does a surprisingly good job at capturing the "downtime" atmosphere of each show in moments with it's characters (Konosuba's characters downtime moments feel like Konosuba, Overlord character downtime moments feel like Overlord, Re:zero and Tanya the same), and not all may appreciate seeing these aspects blend and play off one another. Like if you like Konosuba but hate Overlord for example, you may not appreciate Konosuba moments getting interrupted with an Overlord type scene, or even the two of them blending in some weird sorta' hodgepodge.

However, if you're a fan of most or all of these shows and their downtime moments and characters, there's a lot of fun in seeing them all interact and how they all weirdly work together. And even if you haven't seen all of them, this might be a good way to get interested in a few series (all four of which coincidentally are available on Crunchyroll at the time of writing), and the characters personalities are all established pretty solidly fairly quickly, so there may be enjoyment even for those not in the know-how.